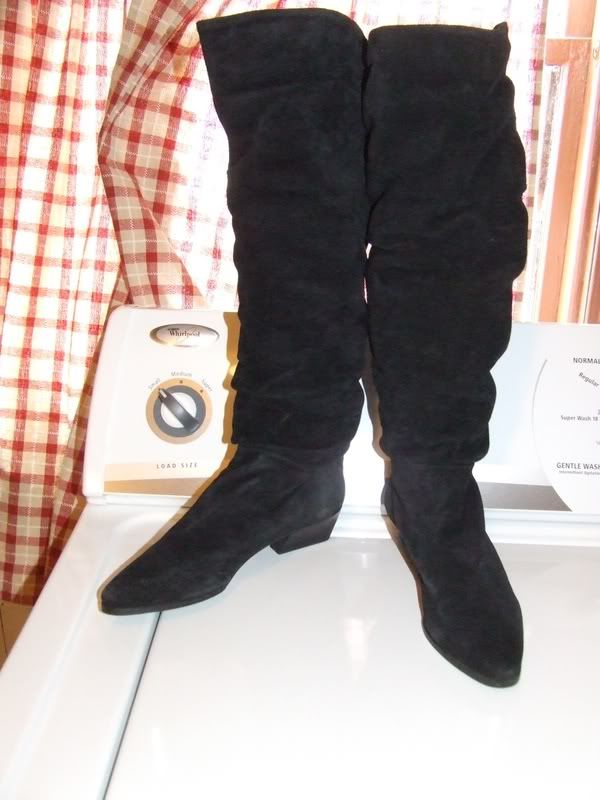 http://cgi.ebay.com/ws/eBayISAPI.dll?ViewItem&rd=1&item=320229700309&ssPageName=STRK:MESE:IT&ih=011
SIZE 6.5 Medium
Vintage, appear to be never worn, or oh-so-gently. Either way, they are seemingly like new vintage.. Made in Italy, still have a sticker on one sole that says Leather Upper, Leather Sole (this sticker being there makes me think they were never worn). The inside of the boot has a Neiman Marcus Label.
These have the ability to be slouched if you please & have a slight elastic around the top so they stay put.
Black suede, leather soles, lined with soft, supple calf skin.